We went to Kokand and launched a mobile concrete plant ASM-BRU-30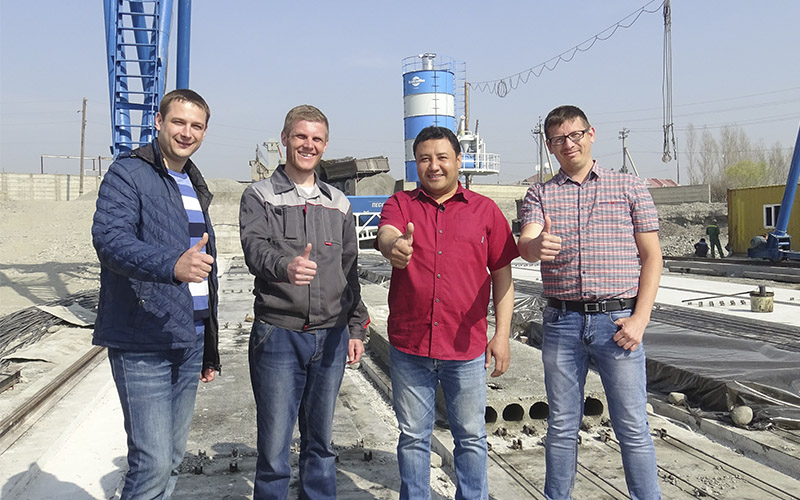 The specialists of «AltaiStroyMash» company have just returned from sunny Uzbekistan where they made a successful launch of mobile concrete plant ASM-BRU-30. Our customer had opted for the silo of 120 ton (diameter 3.5 meter) to store bulk materials in good conditions. The weather in the middle of March turned out to be warm and sunny, so it was a pleasure to work.
Maksim, the technologist, Andrey, the construction engineer and Vyacheslav, the videographer express their sincere gratitude to our partner from Kokand City for the warm welcome and hospitality and wish him success and prosperity!
While our customer is receiving profit from his first orders, we are assembling the video from the production launch so that you will be able to see with your own eyes the scale!
21.03.2019